Course information
Focus on hand building techniques with a sample of wheel time if desired.
Weekly two-hour classes over six weeks $285; includes facilitation, school clay and glazes.
Additional firing costs at $12 per kilo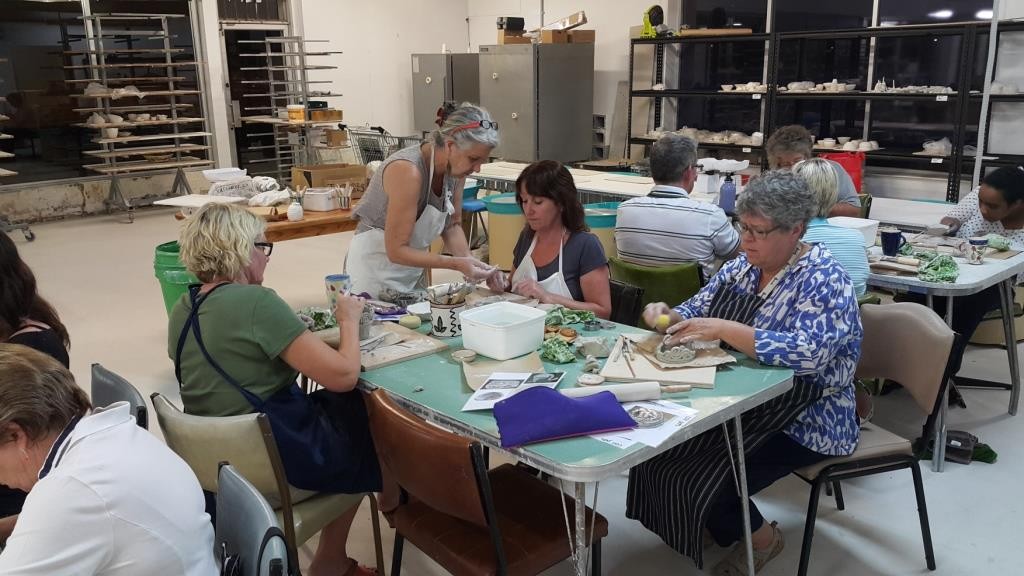 Book now
Classes are filling fast. Please call Cathy 0427 449 334 to reserve your place. Or book online below:
BOOK NOW – CLASSES START 12 FEBRUARY
What you will learn?
• The basics of working with clay including clay types and preparation
• Pinching and coiling techniques
• How to make press moulded vessels
• Slab building and decorative techniques
• The opportunity to work on your own project
What you end up with?
• An understanding of the fundamentals of clay and pottery hand building techniques
• Finished work to take home
• A great experience
What's included in the fee?
• Out of class studio access to work independently (see Studio Access for details)
• Student clay and glazes
• Access to pottery books and magazines to read, tea and coffee
• Students who re-enrol prior to the end of term will maintain Studio Access between terms.
Equipment, tools & firing
• Bring your own pottery tools or buy a set at the school for $15
• Bring, your own towel and apron/oversized shirt to class
• $10 kg for two firings and use of student glaze. There is generally a minimum charge of $2 per item. Small, light weight items such as beads buttons and pendants are costed on a case by case basis subject to size and numbers.
Uncollected Work
Please collect your finished work promptly. After 90 days uncollected work will be donated to charity.